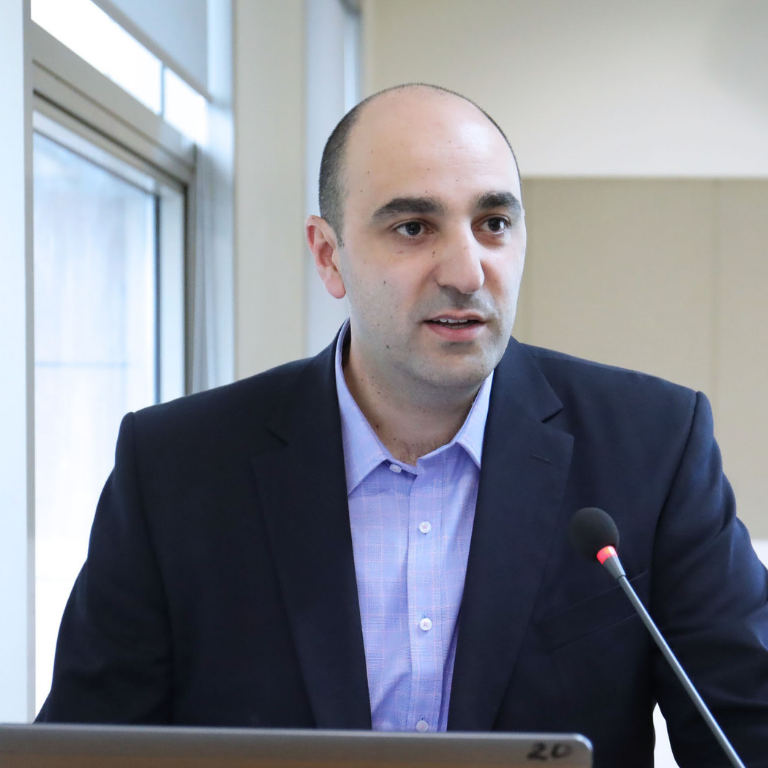 Former Manager, MLRI
Varant Meguerditchian joined the AUA Center for Responsible Mining in September 2018 to run the Mining Legislation Reform Initiative (MLRI), a multi-year project funded by the Tufenkian Foundation. Varant is from Sydney, Australia, and brings with him significant stakeholder engagement, government relations and policy development experience across multiple sectors of the economy including technology, energy, and natural resources. Prior to joining AUA, he was General Manager Stakeholder Engagement at Australia's national standards organization, Standards Australia. He was also the first Executive Director and President of the Armenian National Committee of Australia between 2010 and 2012. His interests lie in the development of policies that support sustainable communities.
Varant holds a Masters in Management (2010) from the Macquarie Graduate School of Management, and a Masters in International Relations (2014) from Griffith University.