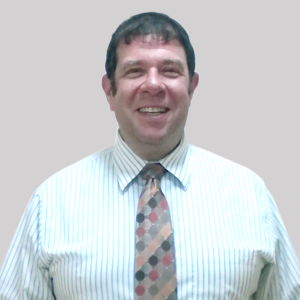 Lecturer
Thomas Samuelian is senior attorney and co-founder of Arlex International CJSC a public interest law firm established in 1998 in Yerevan, handling commercial matters and a range of non-profit, civil, church and legal reform projects.  He joined the faculty of AUA as a lecturer in the newly established LLM program in 1998, later serving as Dean of the LL.M. program first Dean of the College of Humanities and Social Sciences, and Accreditation Liaison Officer for the university's WSCUC accreditation.  An international attorney for nearly 30 years, Mr, Samuelian has worked on a wide range of transactional, regulatory, corporate, privatization, international financing, and dispute resolution matters.   He has also practiced in Moscow, Almaty, Washington, DC and Philadelphia, where he clerked in Federal District Court (E.D. Pa.).  He was co-chief-investigator on Armenia's first anti-corruption strategy (2002) and has been active in promoting human rights and the rule of law in Armenia for more than three decades, serving as President of the Armenian Bar Association (US) and President of the American Chamber of Commerce (Yerevan).  Prior to going to law school, he taught at the University of Pennsylvania, Columbia University, and St. Nersess Seminary.  His first long-term stay in Armenia was as an IREX graduate exchange student at Yerevan State University in 1979.  He is licensed to practice law in New Jersey, Pennsylvania, District of Columbia, and Armenia.
Higher Education
JD Harvard Law School, cum laude (1991)
PhD in linguistics, University of Pennsylvania (1981)
MA, BA in linguistics, University of Pennsylvania (1978)  summa cum laude
Courses Taught
International Arbitration, Comparative Constitutional Law, Business Organizations, Institutions & Process, American Law, Law & Public Advocacy, Law & Justice in Popular Culture; Freshman Seminar, Introduction to Language & Culture, Great Books.
Publications
English translation of the Prayerbook of St. Gregory of Narek,  English translation of Hovhannes Tumanyan's David of Sassoon, Concordances of the the Classical Armenian Bible, Narek, Church Armenian Corpus (arak29.org), A Textbook of Western Armenian, English retelling of Yeznik Koghbatsi, Classical Armenian Culture, Medieval Armenian Culture, and numerous other translations (www.arak29.org)
Awards:  Sts. Sahak and Mesrop Award from Holy Etchmiadzin, Eminent Practitioner from Chambers & Partners Europe, Global.
E-mail:
[email protected]
Phone:
(+374 60) 61-27-53
Office Location:
109W (PAB)
Office hours:
By appointment