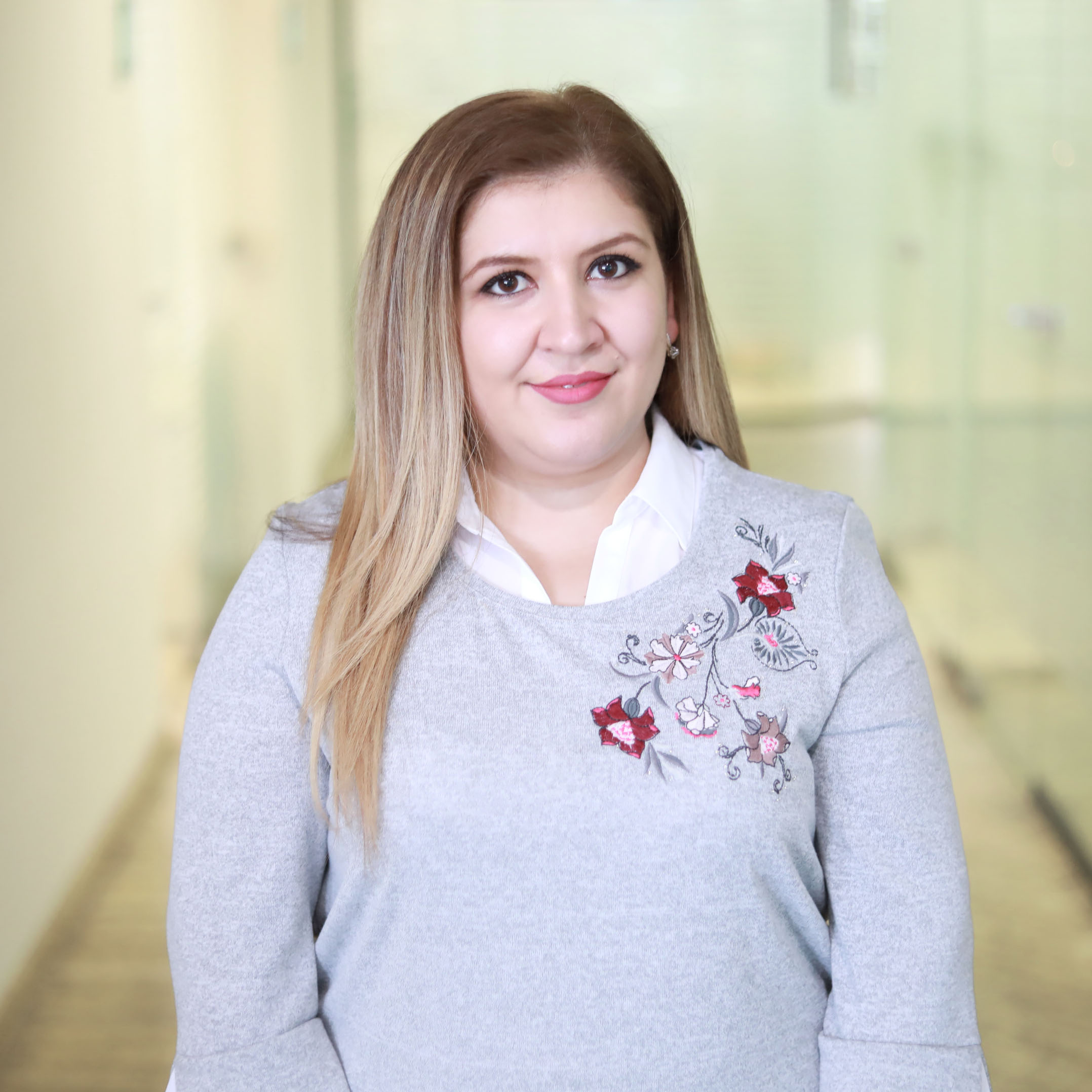 EFL Instructor
Diploma, Yerevan State University
MA TEFL, American University of Armenia
EFL Instructor
Naira Stepanyan received her bachelor degree from the faculty of Romance and Germanic Philology from YSU in 2007 and her MA in TEFL in 2009 from AUA. Her capstone research was on effectiveness of online activities on Armenian EFL learners' achievement.
In 2011 her Master's Thesis was published as a book at LAP LAMBERT Academic Publishing house in Germany.
Due to the high academic performance, in the second year of studies at AUA, Naira was offered a teaching position in EEC held for children, and in English for General Purposes (EGP) program for adults.
As a student, Naira was actively involved in the social life of the university, and, as a result, in 2008, she was elected president of the Student Council. In 2009 she was a member of the organizing committee of the International Language Assessment Conference held by AUA.  In 2011, she was chosen as a committee member for the National Round of the English Olympiad and later of the DEP Conference for English Teaching Professionals in Armenia. In 2013 she was offered a teaching position at Gevorkian Theological Seminary.
Naira has presented in a number of professional conferences (TESOL Arabia, 2015, 2016, 2017) on grammar (Grammar Kingdom: King-To-Be and Queen-Verb), online videos as keys to autonomous learning, and reading successfully via different modes.